Ted Templeman Authorized Autobiography
Famed producer Ted Templeman's authorized autobiography covers his hitmaking career with superstars from the Doobie Brothers and Van Halen to Little Feat and Sammy Hagar. Greg Renoff will sign and personalize your copy!
Buy Now
Ted Templeman is the person who brought the Doobie Brothers into the public eye. He helped us shape our sound while bringing out the best of the styles we naturally had as individuals. That's what great producers do.

Tom Johnson, founding member of the Doobie Brothers, Class of 2020 Rock and Roll Hall of Fame Inductee
The Doobies owe so much to Ted Templeman. He took this little old biker band from San Jose and turned us into a well-oiled machine. He understood that the Doobies had the talent and songs to make great albums — we just needed someone to help us combine all of our musical components into something special that could connect with the audience.

Pat Simmons, founding member of the Doobie Brothers, Class of 2020 Rock and Roll Hall of Fame Inductee
[Ted Templeman is] an excellent addition for those interested in the nuts and bolts of the recording process and the triumphs and tribulations of the bands and solo artists of the time.

Library Journal
Autobiography Details
About The Book
Ted Templeman: A Platinum Producer's Life in Music takes us into the studio during the recording sessions for the biggest songs of his career, including No. 1 hits like "Black Water" by the Doobie Brothers and "Jump" by Van Halen, as Ted recounts memories and the behind-the-scenes dramas that engulfed both massively successful acts.
About Ted Templeman
Ted Templeman was born in Santa Cruz, California. A childhood jazz phenom, he is a Grammy- winning producer whose hitmaking work for Warner Bros. Records has generated sales approaching 100 million albums.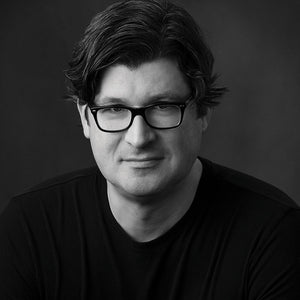 About Greg Renoff
Greg Renoff was born in the Bronx, grew up in New Jersey, and now lives in Tulsa, Oklahoma. He is the author of Van Halen Rising: How a Southern California Backyard Party Band Saved Heavy Metal. His writing has appeared in Guitar World, LA Weekly, and Vulture, and he and his work have been profiled in Salon, Maxim, and the Boston Herald.